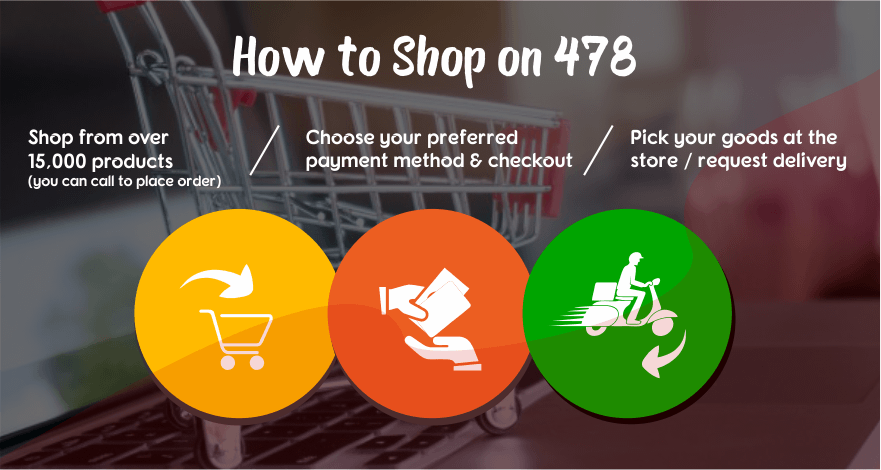 LOG ON TO OUR WEBSITE
https://www.478limited.com
ADD PRODUCTS TO CART
Select the product of your choice and add to cart.
CHECKOUT
Now you can checkout and make payment, you will be asked to register if you haven't before you can checkout and this doesn't take time.
WE DO THE REST
Once your order is received, we handle the rest and you will be contacted on how to get your product.